Time lost between stops or the hours of flight delays are quite a nightmare for all the travelers. In such situations, the time seems to moves too slow, and besides the fatigue and boredom, you can also include the nerves. We have too little time to venture out and visit the city when we get out, but far enough time to be bored in the airport, with one exception!
Introducing spa salons in airports will forever change the way we perceive the hours spent between flights. A short massage or treatment brings relaxation, pampering and energy for the journeys we have to do and gives us a feeling of comfort after a tiring flight.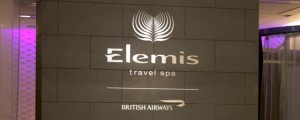 Elemis Travel Spa at Heathrow in London offers intensive therapy sessions in a short time, about 15 minutes. In the meantime, one can take facial treatments that are combating skin dehydration and clogged pores. One can benefit of shoulder, neck or leg muscles massages to relax. Even if you travel for business or pleasure, Elemis Travel Spa is one of the most attractive spas in the world, being valued by travel specialists from CNN.
You can find another luxurious spa at Bulgari Hotels & Resorts, located in Knightsbridge, having also an exclusivist restaurant and bar, an indoor pool, private cinema, ballroom, a fitness center and many other facilities. Berkeley Spa, which occupies the last two floors of the hotel with the same name in Knightsbridge is the only rooftop pool in London and has a hotel offering breathtaking views of London.
These Center Spa treatments are based on the luxury products of exclusive brands for different areas of the body. The Center has earned a reputation for pioneering health and beauty treatments from famous Balinese and LaStone massages to health concepts such as Begawan Giri. The treatment of the house is Berkeley Elegance and it includes anti-aging effects that reshape and plump facial lines, having a strong effect on the wrinkles.
Besides the luxurious spas, the transport in London should not remain a simple detail, but one of the main attractions of a VIP visit. If the famous English taxi does not convince you, then you can reach the rental of luxury or sport cars, with or without driver, depending on requirements.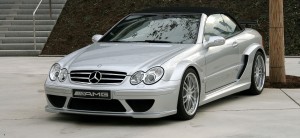 Avis Prestige, located in South Kensington, just south of the famous Hyde Park, offers for rent models of brands like Maserati, Lamborghini, Porsche, Mini, Bentley, Aston Martin, Jaguar and Range Rover. Every car part is clean and the service is impeccable, with many locations where you can pick up and return the car. You can also have the possibility of your car to be delivered personally to the hotel door.
If limousines are not to your liking and you want a sports car, then turn to Dream Car Hire Company. For a weekend or for a few hours, the company offers four-wheel racing cars that will make your stay in London more enjoyable.
The fleet is constantly updated with the latest super sport models and is meticulously maintained by the employees of the center of Oxfordshire. The fleet includes models like the Audi R8 V10 Spyder, Ferrari California or Aston Martin V8 Vantage Roadster.
Other Important Information: 
* Get Fares for Stansted Taxi Transfers Here: London Stansted Taxi
* Find Out More Information About Stansted Transfers and Stansted Shuttles Here: London Stansted Shuttle
* Find Out More Information About Heathrow Transfers and Heathrow Shuttles Here: Heathrow Transfers and Shuttles
* Find Out More Information About Gatwick Transfers and Gatwick Shuttles Here: Gatwick Transfers and Shuttles
* Find Out More Information About Luton Transfers and Luton Shuttles Here: Luton Transfers and Shuttles
* Find Out More Information About City Airport Transfers and City Airport Shuttles Here: City Airport Transfers and Shuttles.