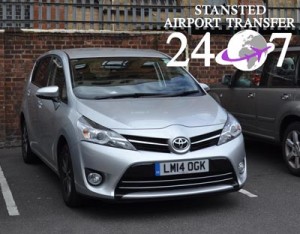 Stansted to Port of Dover Transfer Service
– Port of Dover is the closest one to France, about 20 miles away from this country. Due to its location the port is one of most transited locations by coaches, cars and motorcycles. Here you will find some ferry cruises and cargo services. The Dover port is ideal for an international gateway. Here you will find some of the most prestigious cruise lines like Cruise Britain, Atlantic Alliance or Cruise Europe. The port has great services including catering, car hire, disabled facilities, medical, postal services and even mother and baby changing rooms.
If you are planning a departure from Port of Dover you might take into consideration visiting some of the beautiful sights that Dover has to offer. First of all you should definitely check the beautiful White Cliffs of Dover.  It is a great place for a walk where you can enjoy a beautiful view. In the vicinity of the location you can find the beautiful Victorian lighthouse built in 1843 and here you can enjoy the beautiful view of the English Channel and if the sky is clear you can see the shores of France. Another great location to visit is the Dover Castle. Built in 1168 it has a rich history and here you can visit furnished chambers, costumes and banquets arrangements from the medieval era. Other great attractions in Dover include: Dover Museum, Roman Painted House, the Pines Garden or Deal Castle. If you are looking for a place where you can dine you can always check the local cuisine at Allotment Dover or if you are in the mood for international food you can visit The Marine Court Tab, Cullins Yard or La Scala.
If you are looking to reach Port of Dover from Stansted you can always opt for a train. From Stansted Airport you can take the Stansted Express to Tottenham Hale station. From there you will have to change and get a train to Stratford, after which you will have to catch the train to Dover Priory. A Stansted to Port of Dover trip will take more than 2 hours, depending on the connections.
If you wish to avoid the crowd and have your luggage secured you can always take a minicab service. 247 Stansted Airport Transfer is a reliable minicab provider based in Stansted London. We provide the best services for our clients and we offer a modern fleet and professional drivers. A Stansted to Port Dover transfer will take 1h and 39 minutes and the cost starts from 140 GBP for a saloon car. You can also choose VIP services and services for groups up to 19 people.
Stansted to Port of Dover Taxi Service
Traveling can be blissful. However, it can turn into something unpleasant just in a car ride. This is why our taxis to & from Stansted Airport are considered to be the best in the game. With years of expertise and foothold in the tourism industry. We understand the needs of our customers to ensure them a ride they keep coming back for. 
We have a team of  20 dedicated personnel who are here to assist you with your every query. Moreover, we are a brand name and you can find our services at every airport with low air transfer rates. We offer affordable prices starting from 11GBP. Our services and affordability make us 50% cheaper than black cab services. We value our customers, thus providing them with a welcome discount of 10% on creating an account. Unlike other services, our policies revolve around making the journey memorable for our customers. We do not charge an extra fee for flight delays and come with a fleet of 50 sanitized vehicles. 
We offer world-class Stansted airport to Dover Port taxi service brings comfort for everyone. Booking your minicab from us comes with a plethora of services:
We offer CRB checked drivers who are fast and prioritize your safety at all costs. 
No need to carry cash, as you can choose card payment in the car. 
Traveling is hectic, even more so when children are involved. This is why our taxis to & from Stansted airport offer a child-friendly environment, along with on-demand baby seats to make sure your precious one is safe, while you get the rest that you deserve.
We thrive to make you feel at home, by offering free Wi-fi and tablets in the car, providing you with the liberty to choose the ambiance. 
We are constantly growing, and hence honor your feedback by incorporating changes in our company at every step. This has led us to achieve accreditation's ISO 9001, ISO14001 that portray our dedication towards customer satisfaction and management. Moreover, we received the Investors in People award, which speaks for the superior quality of customer management here. 
Our constant desire to make your ride something to cherish forever has driven us towards achieving more milestones. We have been accredited by London Private Hire Car Association (LPHCA) with a 5-star rating for our exceptional customer service. Our taxi from Dover Port to Stansted Airport is a proud member of the Confederation of Passenger Transport UK (CPT) and a coach and bus industry representative in the United Kingdom. In addition, we have also been a part of the European Tourism Association (ETOA) since 2015. 
We believe in serving our customers with the best of everything. Similarly, our beliefs run deep towards our mother nature as well. We are a proud advocate about environmental conditions, etc. This has led us to achieve important accreditation's ISO 9001 and ISO 14001.
Our taxis To & from Stansted Airport believe in our customer's utmost safety. This is why we select a team of professional drivers who have received training by Gram Training, and hold an NVQ Certificate, Level 2 in Road Passenger Vehicle Driving and Transport Operation. Our professionals also hold accreditation proving their experience in excellent customer management. 
247 Stansted Airport is here to provide the best Stansted to Port of Dover taxi transfer services and return journeys as well. Get the best quotes with our online platform or just give us a call.