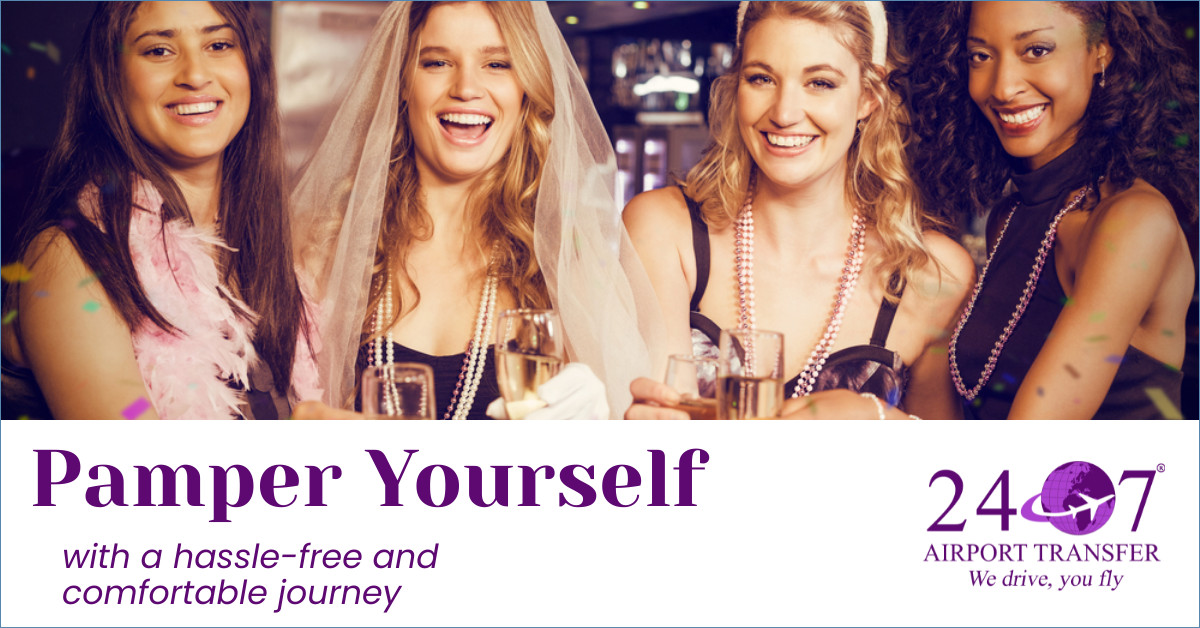 When it comes to celebrating the upcoming wedding of a dear friend, bachelorette parties are the perfect opportunity to create lasting memories. The United Kingdom offers a plethora of exciting and vibrant destinations that are ideal for an unforgettable bachelorette party. From lively cities to breathtaking countryside retreats, the UK has something to suit every taste. Let's explore in detail some of the best destinations for bachelorette parties in the UK.
London
As one of the world's most vibrant cities, London is a top choice for a bachelorette party. The city boasts an endless array of trendy bars, stylish nightclubs, and luxurious rooftop venues.
Start your day with a visit to iconic landmarks such as Buckingham Palace and the Tower of London. Indulge in retail therapy along Oxford Street or explore the charming boutiques in Covent Garden.
In the evening, head to the West End for a glamorous night out, catching a theatre show or enjoying cocktails in the trendy Soho district. For a more relaxing experience, pamper yourselves with rejuvenating spa treatments or enjoy a delightful afternoon tea at one of the city's elegant tea rooms.
London offers a fantastic blend of cosmopolitan charm and unforgettable experiences, making it a perfect destination for a bachelorette party.
Edinburgh
For a more enchanting and historic setting, Edinburgh is an excellent option. This Scottish gem offers a captivating mix of medieval architecture, stunning landscapes, and vibrant nightlife. Explore the Royal Mile, a historic street connecting Edinburgh Castle to the Palace of Holyroodhouse. Visit Edinburgh Castle, which offers breathtaking panoramic views of the city. Embrace the Scottish culture by participating in a traditional whisky-tasting experience or joining a ghost tour through the city's haunted streets. In the evening, revel in the lively atmosphere of the city's pubs and bars, enjoying traditional Scottish music and dancing. Edinburgh provides a unique and memorable bachelorette experience, combining history, culture, and vibrant nightlife.
Brighton
If you're looking for a lively and eccentric atmosphere, head to the seaside town of Brighton. Known for its vibrant LGBTQ+ scene, quirky shops, and lively beachfront, Brighton offers an energetic and inclusive environment. Start your day with a leisurely stroll along the famous Brighton Pier, enjoying the sea breeze and the views. Explore the charming North Laine area, home to a wide array of independent shops, vintage boutiques, and trendy cafes. Relax on the beach or try your hand at water sports such as paddleboarding or kayaking. As evening falls, dive into Brighton's buzzing nightlife, with numerous bars, clubs, and live music venues offering a fantastic party atmosphere. Brighton provides a vibrant and unconventional bachelorette experience that promises endless fun and excitement.
Bath
For a more relaxed and sophisticated bachelorette experience, consider the historical city of Bath. Famous for its Roman-built baths and Georgian architecture, Bath offers a unique blend of elegance and charm. Begin your day by visiting the Roman Baths, where you can learn about the city's ancient history. You can even indulge in a spa treatment at the modern-day Thermae Bath Spa. Take a leisurely stroll through the picturesque streets, admiring the beautiful Georgian buildings and charming boutiques. Enjoy a traditional afternoon tea in one of Bath's elegant tea rooms or indulge in a delicious meal at one of the city's renowned restaurants. In the evening, explore the city's thriving arts scene, attending a theatre performance or live music event. Bath provides a tranquil and sophisticated backdrop for a memorable bachelorette party.
Manchester
As a vibrant and culturally diverse city, Manchester is a fantastic destination for a memorable bachelorette party. Experience the city's thriving music scene by visiting iconic music venues such as the O2 Apollo or the Manchester Arena, where you can catch live performances by renowned artists. Enjoy world-class shopping at the Trafford Centre, a shopping complex featuring a wide range of high-street and luxury brands. Explore the Northern Quarter, a vibrant neighbourhood known for its independent stores, trendy bars, and street art. Indulge in delicious cuisine from around the world in Manchester's diverse range of restaurants and food markets. As night falls, immerse yourself in the city's buzzing nightlife, with a plethora of bars, clubs, and cocktail lounges offering an unforgettable party experience. Manchester combines cultural vibrancy with lively entertainment, making it an ideal choice for a bachelorette celebration.
When it comes to planning a bachelorette party in the UK, these destinations provide a wide range of options to suit different preferences. Whether you prefer the cosmopolitan charm of London, the historic allure of Edinburgh, the eccentricity of Brighton, the elegance of Bath, or the cultural vibrancy of Manchester, the UK has the perfect setting for an unforgettable celebration.
Transportation is an essential aspect to consider when you plan a bachelorette party. For a hassle-free and comfortable journey, 247 Stansted Airport Transfer is an excellent choice. With our reliable and professional service, you can trust that your group will arrive at your chosen destination safely and on time.
Embrace the spirit of adventure, gather your closest friends, and prepare for an incredible bachelorette party experience in the United Kingdom.