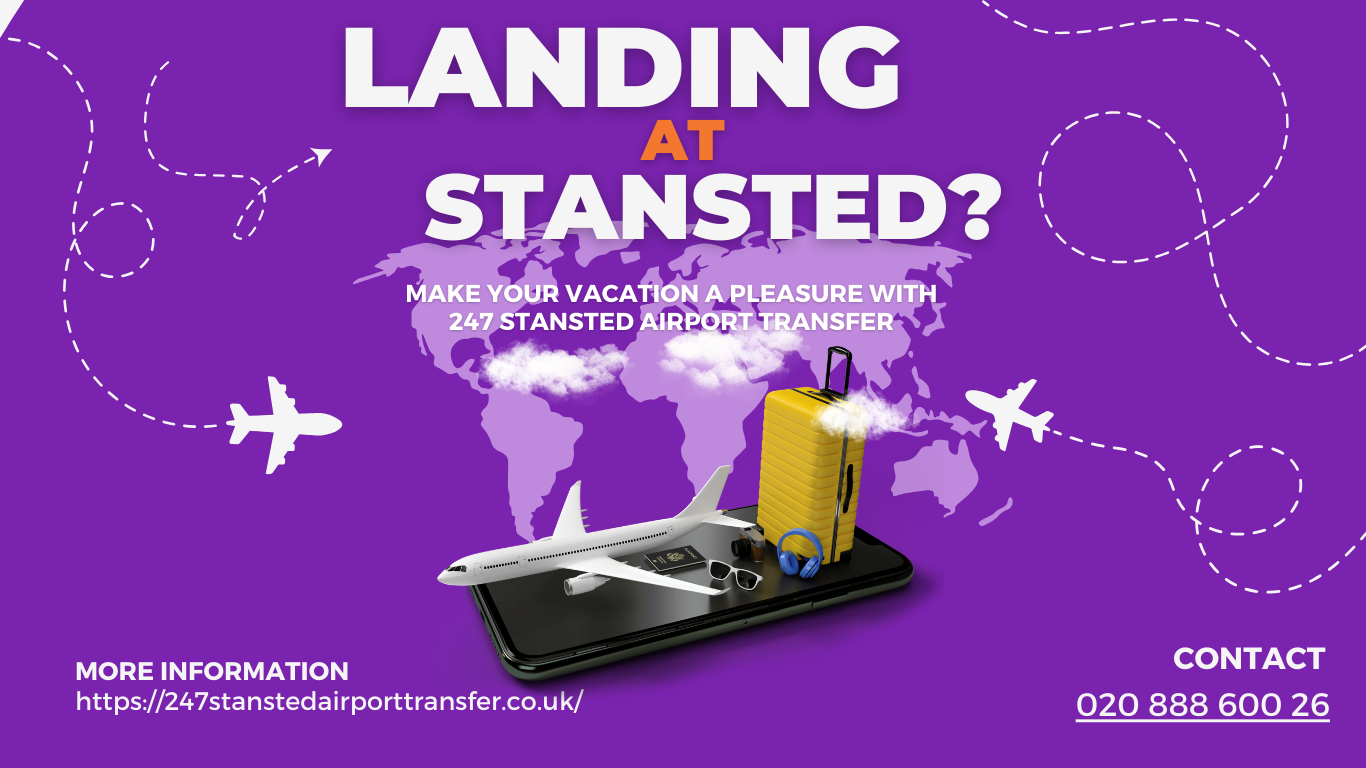 Welcome to Stansted Airport Taxi Transfer – Your Premier Transportation Solution!
Are you in need of reliable and hassle-free transportation to or from Stansted Airport? Look no further! 247 Stansted Airport Transfer Service is your trusted partner for comfortable and efficient airport transfers. Whether you're a frequent traveller or a first-time visitor, we've got your transportation needs covered.
Why Choose Stansted Airport Taxi Transfer?
1. Punctuality and Reliability: We understand the importance of timeliness when it comes to airport transfers. With our dedicated team of professional drivers, you can count on us to get you to the airport on time and stress-free.
2. Comfort and Convenience: Our modern fleet of vehicles is well-maintained and equipped with the latest amenities to ensure a comfortable journey. Whether you're travelling solo or with a group, we have the perfect vehicle for you.
3. Competitive Pricing: We offer competitive and transparent pricing with no hidden fees. You'll know exactly what to expect when you book your Stansted Airport taxi with us.
4. 24/7 Availability: Travel plans can change, and flights can arrive or depart at any time. That's why we operate around the clock, ensuring you have access to our services whenever you need them.
Our Services:
1. Airport Transfers: Whether you're arriving at or departing from Stansted Airport, we provide reliable and efficient transportation services to and from all surrounding areas.
2. Meet and Greet Service: For added convenience, our professional drivers can meet you inside the airport terminal, holding a sign with your name. This service is perfect for newcomers to the area.
3. Corporate Travel: We cater to the needs of business travellers, offering a seamless and professional transportation experience to and from Stansted Airport.
4. Group Transfers: If you're travelling with a group, we have spacious vehicles that can accommodate your entire party comfortably.
5. Long-Distance Transfers: Need to travel beyond Stansted? We also offer long-distance taxi services to various destinations across the UK.
How to Book:
Booking your Stansted Airport taxi with us is easy and convenient. You can:
Book Online: Use our user-friendly online booking system to reserve your taxi in just a few clicks.
Call Us: Our friendly customer support team is available 24/7 to assist you with bookings and answer any questions.
Email: Feel free to send us an email with your booking request or inquiry, and we'll get back to you promptly.
Contact Us:
For all your Stansted Airport transportation needs, choose 247 Stansted Airport Transfer. We're here to make your journey comfortable and stress-free.
Join the countless travellers who have trusted us for their airport transfers. Experience the difference with Stansted Airport Taxi Transfer– Your Premier Transportation Solution!