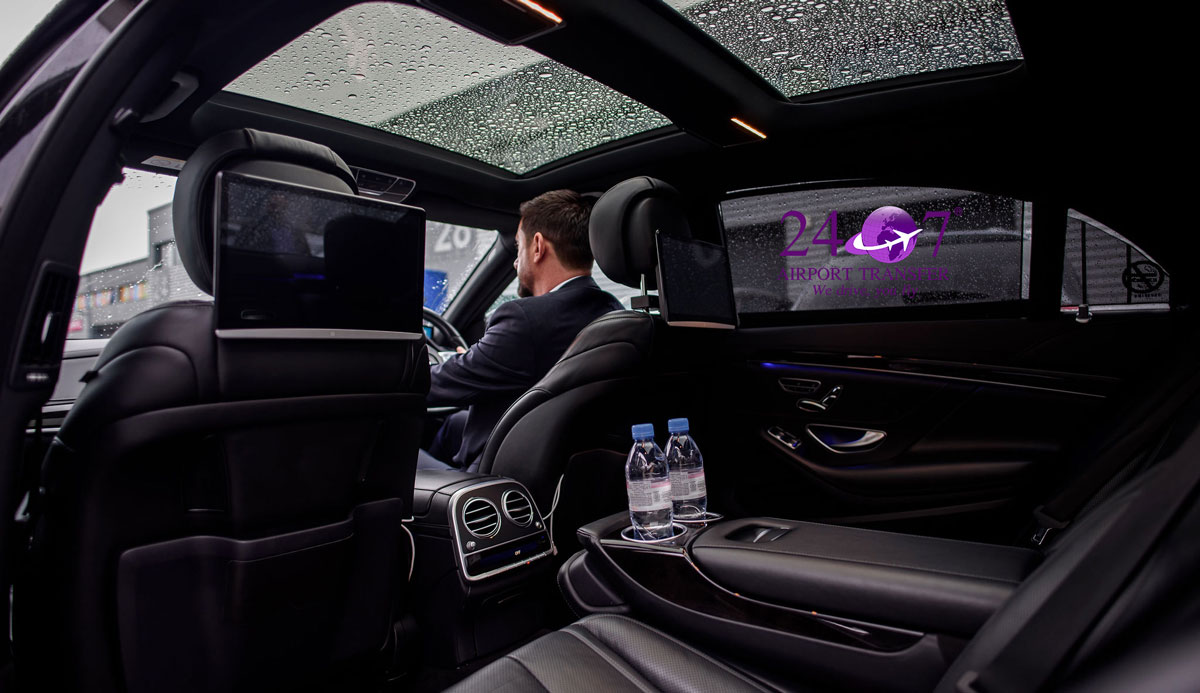 Are you a traveller looking for a reliable Stansted Airport Taxi Service? Look no further than this comprehensive guide.
Stansted Airport is located approximately 30 miles from central London, making it a popular choice for travellers. Taxis and minicabs are a convenient way to get to and from the airport, especially for those with heavy luggage or a tight schedule.
Common issues travellers face when using Stansted Airport Taxi Services
Despite the convenience, there are several common issues that travellers face when using a Stansted Airport Taxi. These include:
Uncertainty about the cost: Some taxi companies and minicabs may charge extra fees or take longer routes, leading to unexpected and expensive fares. 247 Stansted Airport Transfer can provide you with an estimate quote with no hidden fees.
Difficulty finding a reputable taxi company: With so many taxi companies operating in the area, it can be challenging to choose a reliable and trustworthy provider.
Long wait times: During peak travel times, it can be difficult to find an available taxi, leading to long wait times and potential delays.
How to find the right taxi service for your needs
To avoid these common issues, it's essential to find the right taxi service for your needs. Here are some tips to help you execute your search:
Research taxi companies in advance. Before your trip, research different taxi companies in the area to compare prices, services, and customer reviews.
Check for accreditation. Just look for taxi companies that are accredited by relevant organizations, such as the Licensed Private Hire Car Association (LPHCA) or the International Association of Private Hire Operators (IAPTO). Our accreditations ISO 9001, ISO14001 and Investors in People are a statement of our mission and dedication towards you.
Request a quote. When you contact a taxi company, request a quote for your journey to avoid any unexpected costs.
Consider pre-booking. If you have a specific time and date for your journey, consider pre-booking your taxi to guarantee availability and avoid long wait times.
The benefits of using a reputable Stansted Airport taxi service
By choosing a reputable taxi service, you can enjoy several advantages, including:
Cost transparency. A reliable taxi service will provide a clear breakdown of the cost of your journey, including any additional fees.
Peace of mind. Knowing that you're using a trusted and accredited taxi company can give you peace of mind during your travels.
Convenience. Using a taxi service can be much more convenient than public transport, especially if you have luggage or are travelling in a group.
What to expect from your Stansted Airport Taxi experience
When using a reputable taxi service from Stansted Airport, you can expect:
A reliable and punctual service. Your taxi driver will be waiting for you at the airport and will take you to your destination promptly.
A comfortable journey: Most taxi companies provide modern and comfortable vehicles to ensure a pleasant journey.
Our experienced and knowledgeable taxi driver will offer a friendly and professional service.
How much is a Stansted airport taxi?
The cost of a Stansted airport taxi can vary depending on several factors such as the distance travelled, the time of day, the type of vehicle, and any additional services or fees. Use our online taxi fare calculator to get an accurate estimate of the cost for your specific journey.
Are London taxis safe?
London taxis are generally considered safe, with licensed drivers who have undergone rigorous training and background checks. In addition, there are required to meet strict safety standards and undergo regular inspections. However, it's always important to exercise caution when travelling in any vehicle, particularly when travelling alone or at night.
In summary, you don't have to experience a headache when finding a reliable Stansted Airport taxi service. By doing your research, checking for accreditations, and pre-booking your journey, you can enjoy a stress-free start or end to your travels. Bon voyage!